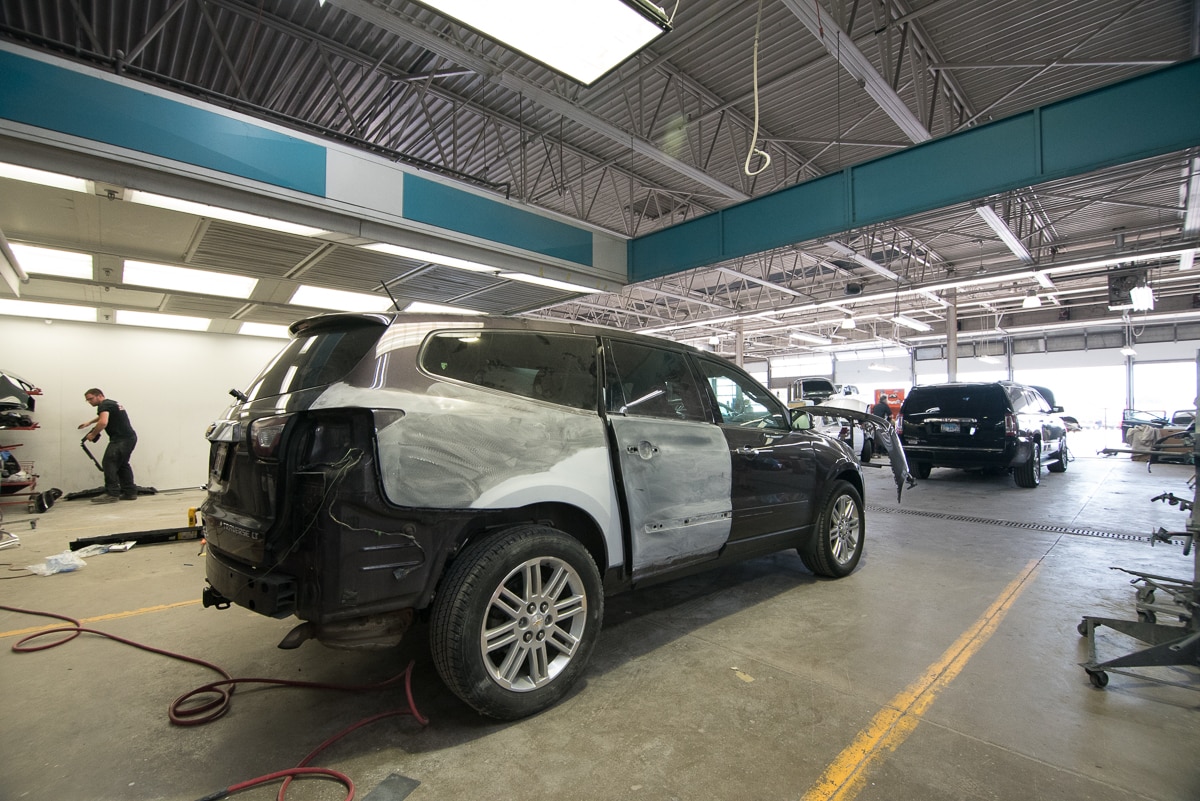 Stasek Collision's outstanding 10,000 square foot state-of-the-art accident repair service center features 20 work bays, environmentally-controlled down-draft heated paint areas, one paint mixing rooms, and sophisticated equipment necessary to return your vehicle to pre-accident conditions. From our comfortable, air-conditioned reception and waiting area, your experience at Stasek Collision is sure to be unlike that of any other auto body repair facility.Unsurpassed Commitment to Quality
Stasek Collision's unwavering commitment to quality is evident in all aspects of our operation. Our experienced and competent staff uses the newest and most sophisticated equipment and techniques in the industry to repair your vehicle quickly, efficiently and cost consciously.
All vehicles which require an overnight stay at Stasek Collision are stored in a secured location; inside or in our gated area.